Ok first off, I'm feeling MUCH better than yesterday. In case you read my
stabby bitch post
, I just thought I'd let you know I'm back to my normal smiley self today, finally.
That being said – this post attempt was and is an epic fail. I had every intention of getting back on the
Creative Closet
band wagon today, but unfortunately there were several difficulties. 1) I had no photographer so I had to try and take photos with the timer camera on my phone #fail 2) I could not find the skirt I actually wanted to wear and was forced to try and squeeze into one that doesn't fit, making me look even larger than I am #stuffedsausage and 3) I was in that stabby mood and gave up pretty easily #sorryimnotsorry
So basically I am coming to class today (which I know is 2 days late), but I also didn't do the assignment correctly. Instead I am going to share with you some of my sparkly shoes, because my outfit/body looked so terrible in photos I do not feel up for sharing. Can I at least get some credit for coming???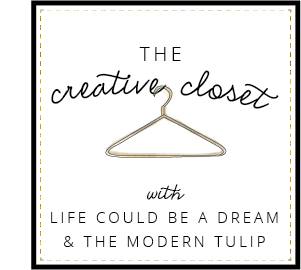 When it comes to my closet, clothes are not the highlight, the SHOES are. In case you don't understand my complete and utter addiction and obsession with shoes, you can learn more about it
here
.
So what better way to showcase some sparkle than in my favorite accessory? I love shoes that make up the sparkle of any outfit. Glitter is always a neutral right?
Here are three examples of what glitters in my closet...
I have to cover the basics - sandals
Flats
...and Heels!
Ok, and since I know you are probably dying to see what my outfit attempt was...
Here's my "I'm fed up with this photo shoot" selfie
I know it was a complete flop this week but I will get my life together and get White Hot done and on time next week! I love this link up too much to keep failing.
TTFN,