Yay! It's Friday and HALLOWEEEN!!!!
Something magical happened yesterday, I found my mojo. Well for blogging at least. Working, not so much. I will really regret that next week when nothing of substance got done this one… oops.
Anyways, that means I have a VACATION POST for you! And because I can't turn down a good link up, I'm going to share 5 things about this part of vacation so that I can shout to the rooftops "Oh Hey, Friday!"
Here's a break down of our little road trip, so you have an overview.
Today I am only focusing on one area so here's the list of the other stuff I may or may not cover:
Day 1: Lake Tahoe
Day 2 – Day 5: Wedding weekend in Occidental
Day 6 -7: Redwoods (today!)
Day 8: Crater Lake/Bend, OR
Day 9: Bend, OR (A.k.a brewery heaven).
Ok, on to the good stuff.

The REDWOOD FORESTS OF CALIFORNIA.
Are you sold on the Redwoods now? You should be. It was the most one of the most remarkable places I have ever been.
Happy Friday and Happy Halloween everyone! Linking up with the new mama
Karli
for Oh Hey Friday!!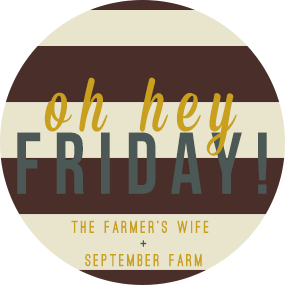 TTFN,