You guys, I really let it slip today and I'm sorry. I honest to God thought it was Tuesday for some reason. I completely missed #hashtaghumpday!

I blame NOLA for being one crazy bitch and rocking my world. It's going to take me 2 weeks to catch up on sleep, no joke.

While I have a ton of NOLA stuff I could confess, my brain is still mush and my life is crazy busy in getting caught up, so I'll have to get back to your usual Wednesday programming next week.

SOOOOO SORRY!!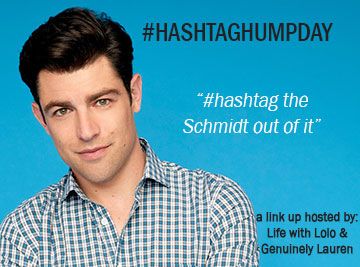 Don't worry, you can still link up though!
See you next week!!! Miss you all!